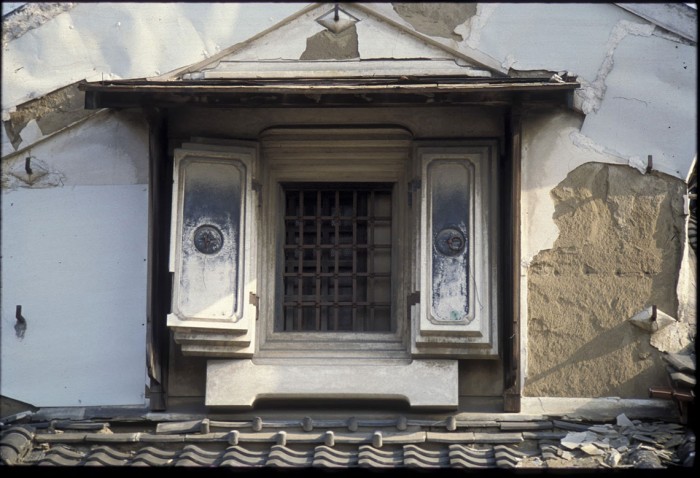 Kura are a distinctive feature of house architecture throughout Japan and are seen in both rural and urban areas. The wooden structure of most houses is very prone to fire, but kura, separated from the main house, offered storage and protection for valuables. Kura have thick, mud walls, heavy, fire-proof windows and walls, and are covered with white plaster which acts as a reflector and fire-retardant. This same plaster is typically used on feudal period castles and many traditional homes for the same reason. The roof is frequently raised above the walls to permit some circulation of air. Even if the adjacent house burned down, the kura would survive.
Like barns in North America, kura in different regions are built in distinctive styles according to the local traditions. Often the windows are decorated in unique ways or shaped in a particular style.
Somewhat different from kura in style, but sharing the same purpose, are the treasure houses associated with well-endowed religious establishments. The most famous is the Shosoin at Todaiji which contains many national treasures from the Nara period. These are usually built of wood, especially sugi (Japanese cedar) which is very slow to burn. Wooden logs are stacked together in the style of a log cabin. Humid weather in the summer makes the wood expand and close off the building to the ill effects of damp. Dry winter weather causes the wood to contract so that air flows freely.