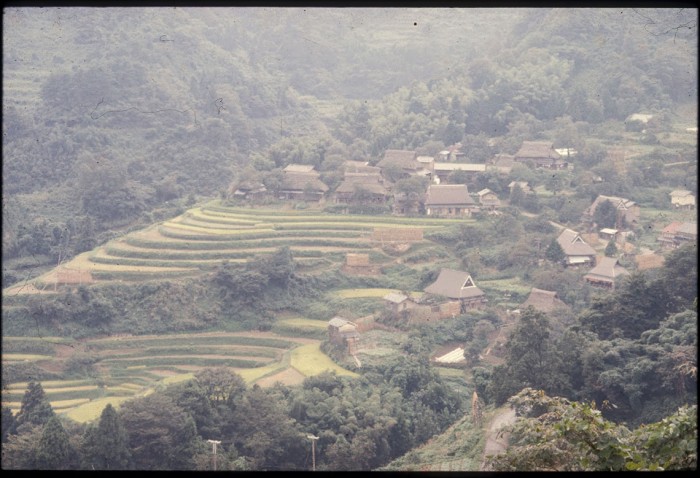 The mountains in Japan are very steep and the rocks unstable due to weathering. Landslides are common whenever there are heavy rains.
Many rural villages have established themselves along the edges of sharply defined valleys. They frequently are placed below steep hills, on land which could serve no agricultural use in order to maximize the amount of land available to cultivation. Such villages are vulnerable to landslides which can crush several houses at once. Landslides kill more people each year than any other form of natural disaster (except when major disasters occur like the 1923 Great Kanto Earthquake).
Along the Nakasendo, landslides have been a constant problem. The highway runs through some very mountainous terrain and constant attention must be paid to repairing the damage done by slides. In particularly steep places, like Torii-toge, the highway is hardly more than a path wide enough for two people to pass. Here, a landslide would have presented a major disruption to the flow of traffic in the Edo period and imposed additional burden on farmers from the surrounding area who were often called away from their fields to reopen the highway.