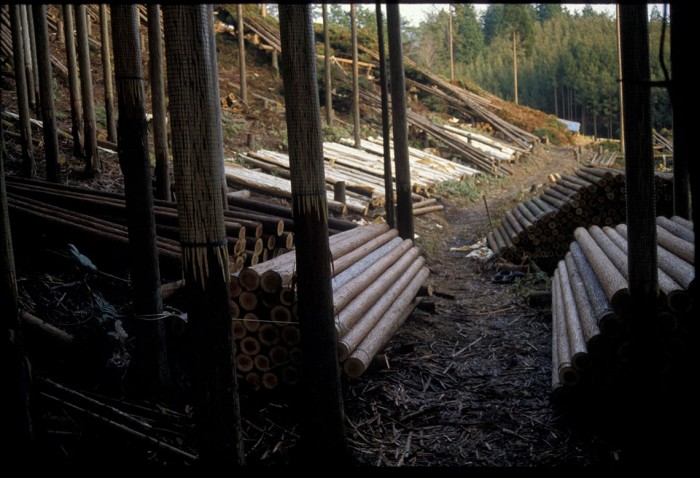 The Kiso forest is famous for the quality of its lumber. During the Edo period, the ruling samurai class put so much value on the wood that common people were prohibited from cutting the five trees of the Kiso river valley. Shimazaki Toson's novel Before the Dawn relates in the first few pages the case of villagers who were caught and tried for breaking the law in this respect. They were tried and placed in manacles for an indefinite period of time. The officials in charge of the trial made a great point of relating how execution would have been the punishment in the early decades of the Edo period. Governments made large revenues by establishing monopolies on harvesting and selling the forests' products.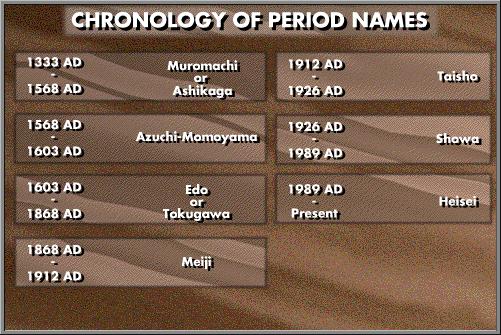 The five varieties trees which were particularly valued in the Kiso valley were the native evergreens of sawara, asuhi, koya maki, nezuko and hinoki (Japanese cypress). The forest also had scatterings of cherry (sakura), pine (matsu) and zelkova (keyaki, a relative of the elm but native to Japan) mixed in. All were prized for use in the construction industry because of their beautiful grain, durability, and ease of working.
When restrictions were lifted on cutting the Kiso trees, many commoners were quick to invest in rebuilding their homes. Many a home or inn on the Nakasendo was quickly transformed into buildings of great beauty. The waki-honjin at Tsumago was one building that was quickly reconstructed in cypress after the restrictions were lifted early in the Meiji period.
As a result, a hundred years ago, the Kiso forest was seriously overcut and depleted. Replanting has re-established the forest, but the forest is planned and managed rather than wild.
Shinto shrines are generally built of unfinished wood from the five trees. The Kiso has supplied hinoki trees for the cyclical rebuilding of the Ise Shrines, floating them down the Kiso river. Cuttings for ritual purposes such as these could only be done by men since women menstruating are viewed as impure in the Shinto religion. Kiso timber was also prized for constructing government buildings and the mansions of the daimyo in Edo.