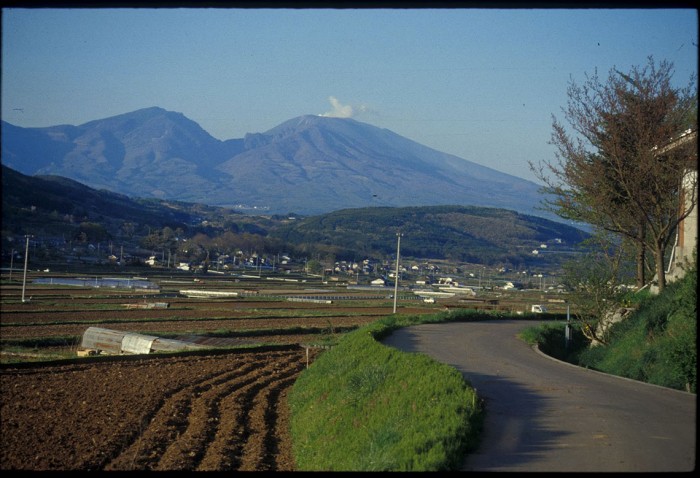 Karuizawa might have shrunk into quiet decay like many old post-towns, including neighboring Oiwake, but instead it has developed into a summer resort area. Its population of about 20,000 can be swamped by the tens of thousands of visitors up from Tokyo for a week or a day.
Karuizawa was "discovered" by foreign missionaries around the turn of the century who sought a cool refuge from the tropical weather of Tokyo in the summer months. On the slopes of Mt. Asama, Karuizawa was cool and rustic; perfect for the kids. Few Japanese visited it before World War II, but it gradually developed into a place for the elite to play in the postwar period. A train line had been put over the steep Usui Toge to the east making the trip from Tokyo a reasonable two hours or so and tennis courts and golf courses were built. Golf in particular drew the business elite since it was viewed as a skill required of every successful executive.
In the late 1950s, however, Karuizawa's future was assured when the nation was informed that the Crown Prince (now the Heisei Emperor) was engaged to be married and that the young couple had done much of their courting on the tennis courts of Karuizawa. That began a non-stop boom for Karuizawa and its tennis, golf, and besso (country villas).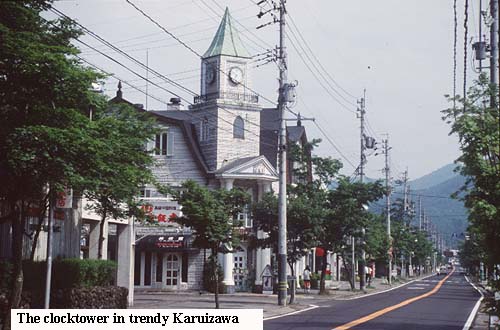 A stroll through Karuizawa may well give the impression of being transported to a different country; the buildings and shops and goods for sale are Japanese, yet they all put a high emphasis on their Western aspects. To be in Karuizawa is to take a short trip to another country where blueberries and strawberries abound; buy a jar of jam on your way home to the family, there's none better in Japan.