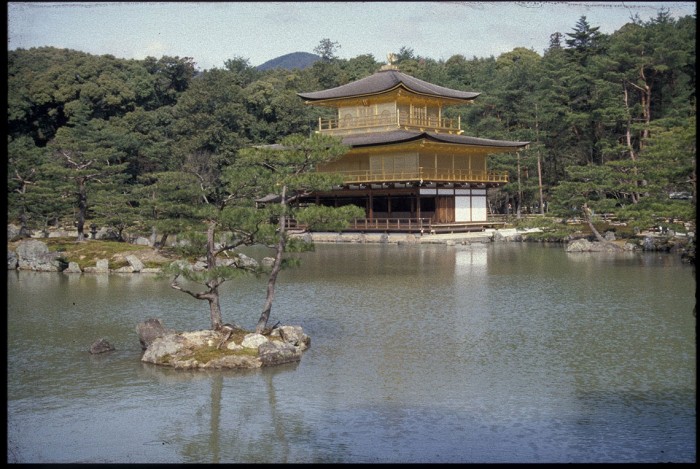 Japanese gardens hold a well-deserved reputation throughout the world. The most famous ones are located mainly in Kyoto, but gardens of national repute are scattered throughout the islands. In addition to serious gardening at this level, most homes and inns have modest gardens which, although much smaller, require equal attention.
Gardens may be large and stretch across vast areas or, more commonly, they may be no larger than a small room. In either case, they embody much that can be said of Japanese aesthetic values and artistic creativity. Some take advantage of their setting by drawing links between natural features in the landscape while other cut themselves off entirely from the setting and create a sense of naturalness which is at the same time totally artificial and man-made. Trees and shrubs are made to grow in contorted shapes which mimic natural, weather-beaten specimens. Unique rocks are sought out and placed with careful consideration. They often symbolize animals or specific places. Although they are pulled from mountain tops or from riverbeds (and are not hewn or shaped), they may cost millions of yen. A garden can consist of nothing but sand, rocks and boulders. To keep the garden carefully shaped and nurtured requires skilled gardeners who must spend hour after hour weeding out all grass from moss beds or plucking old, unattractive, or extra pine needles from each individual branch and twig. The 'naturalness' of a garden is the result of the most painstaking human artifice.
In Japan, gardening is an art which has ancient roots and many different influences. For example, early gardens were in the style of the Chinese T'ang period and these are wide and open, good for strolling through. In recent centuries, the strongest influence has been that of Zen Buddhism; many of these are tiny. Zen gardens are designed for people to sit quietly and be led through meditation on nature to calmness, clarity of mind, and knowledge of truth.