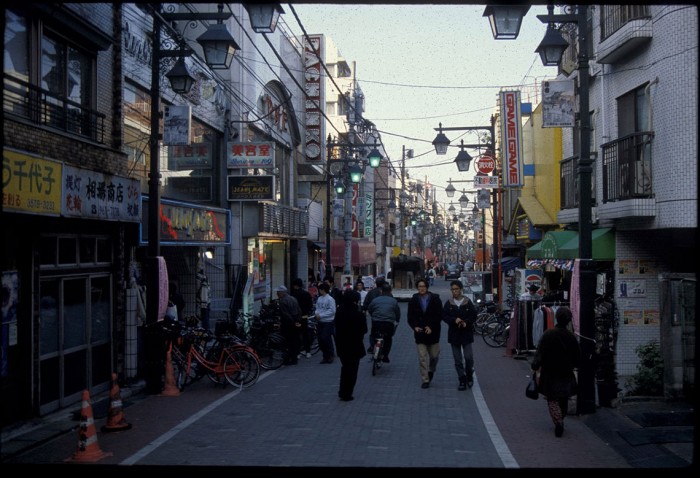 Itabashi is typical of many gentrified post-towns: few of the old buildings of the post-town remain, but the route of the old highway is still easy to spot running as a narrow back street while the modern highway by-passes the town at a respectful distance.
It is not uncommon for areas within urban districts which have a feeling of being old and quaint, without being run down, to be focused on as areas to be developed. The local government may put in financial resources to raise the standard of lighting, paving, sidewalks, and covered sidewalks in ways which will add to the attractiveness of the area and will bring in more shoppers. When this is finished, shops, restaurants, coffee shops and other retail businesses are either attracted to the area or are encouraged to improve themselves by a rise in the number of customers or in the disposable income of customers. Soon, what was once a sleepy shopping area is transformed into an attractive business district which brings middle-class shoppers with large incomes from a very wide area.
As with any process of gentrification, the former residents or businesses in the area may find that their presence is no longer united with the spirit of the changing district. These kinds of businesses or individuals may find themselves singularly at odds with the new ethos of the area and may be pressured to change or to move away.
In cases like Itabashi, gentrification has produced a very lively, suburban shopping area which is able to serve the needs of a larger local area and even brings shoppers from a medium distance away. However, it also results in a shopping street which is modeled without regard to local tastes or traditions, but to an abstract standard of 'smartness' which is pleasing to younger shoppers, but not related to the local environment.