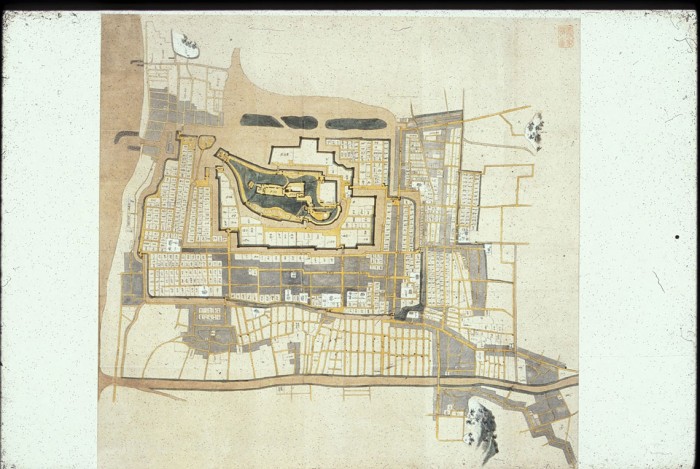 In the Edo period, craftsmen were recognized as one of the four social classes in Confucian philosophy. The products from their hands were regarded as useful creations which were valued by the other classes. In contrast, the work of the merchant class was viewed as parasitic because nothing useful was produced. Daimyo competed to attract able craftsmen to their domains, especially to their castle towns which proved to require vast amounts of craft production.
The class distinctions, however, were never so clear along the Nakasendo. Peasant farmers frequently relied upon craft production or other activities like charcoal burning for their own requirements and to supplement their incomes during the slack, winter season. Likewise, many families in the post-towns turned to craft production to supply travelers with their need. Rainwear, sandals, umbrellas, fans, and medicines were in constant demand.
Today, many traditional craft industries have disappeared because modern industry produces substitutes. Some craft industries, however, have survived in their original form, like the "red pill" industry at Toriimoto.
Elsewhere, traditional craft industries have expanded into large-scale production. Crafts which once provided a little extra income now are full-time occupations. The simple lunch boxes once produced at Hirasawa near Narai have been replaced by elaborate lacquerware items which are now famous throughout Japan. Takasaki's daruma craft industry has expanded to serve the whole nation as has the manufacture of wooden artifacts in the Kiso valley.